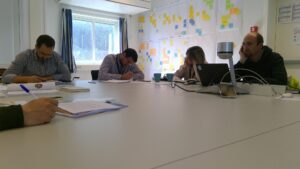 What is Sprakkafe.no?
Sprakkafe is a online platform established in 2021, where you will find details about all the language schools and sprakkafes happening in Norway. We made this platform because we wanted to make it easier for immigrants and even tourists coming to Norway to find a good and suitable sprakkafe close to their place.
Who are we?
We are a team of norwegians and immigrants who know how it is to have to shuffle between different languages. We know what it takes to learn and teach Norwegian. We are teachers, economists, communicators, engineers and many more. We want you to have the best experience and the best outcome from your Språkkafe experience.
We are all ears on improvements and new ideas – don't hesitate to contact us with all of your wonderful feedbacks!
Contact Us